Rather than do a 2017 year in review, as you may be aware, we've decided to look ahead to 2018. Continuing here in Part II, we proudly present numbers 300-201 of the top 365 questions for the year ahead in the worlds of sports and politics (answers in parentheses):
If you missed Part I and questions 365-301, click here.
300.     What Will Roy Moore Be Doing In 2018?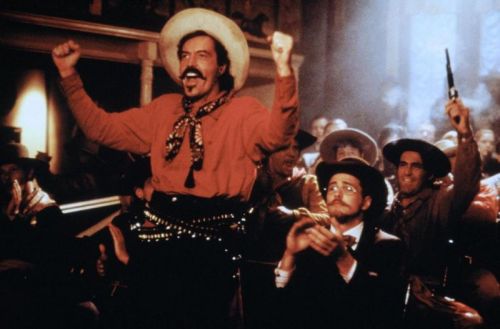 (Trying to turn back time in order to become Curly Bill from Tombstone.)
299.     What Will Roy Moore Really Be Doing In 2018?
(Going to local malls to hit on high school girls.)
298.     Who Will Win the College World Series?
(That's your question? Writer's block already? We have 297 questions and answers to go! Get your act together!)
297.     Whose Name Will Emerge as the Candidate to Unseat Doug Jones, Who Beat Roy Moore?
(University of Alabama head football coach, Nick Saban. He was very careful to stay mum on the Jones/Moore election. He didn't want to support either a child molester or a Democrat.)
296.     Is There a Famous White Athlete Who Will Take Up the Cause of Systemic Racism?
(In 2018? No.)
295.    Then When Will a Famous White Athlete Who Will Take Up the Cause of Systemic Racism?
Today UCLA QB Josh Rosen said he would look at the NFL after the bowl game and when asked about what makes him want to play in the @Cactus_Bowl when other high profile players have skipped bowl games… he had this great answer. #UCLA #CactusBowl pic.twitter.com/fArs2leCix

— Chris Lilly (@wibwChrisLilly) December 24, 2017
(In about five years when Josh Rosen has established himself as a franchise quarterback and delivers a press conference like this one on the issue of systemic racism.)
294. Will Josh Rosen Be the 1st Pick in the NFL Draft?
(Yes.)
293. Should Josh Rosen Be the 1st Pick in the NFL Draft?
(Yes.)
292. Is the Rudin Writes Staffer Doing This List Trying To Kiss Editor, Eric Rudin's Ass Because Rudin Went To UCLA?
(No. . . . Well, maybe a little.)
291.      Who Will Be the Famous Woman That Starts Dating an Athlete Leading to Dumb Articles Entitled "[Insert Athlete Here]'s Game Is Suffering Because of His Social Life"?
(Alexis Ren (Final Fantasy XV), model and actress.)
290.     Will a horse win the Triple Crown?
(No.)
289.     But Can We Still Watch All Three Races?
(Sure. And just for you, we'll go ahead and predict that the same horse will win both the Kentucky Derby and the Preakness Stakes.)
288.     But That Means That You're Setting Us Up For Disappointment When the Horse Doesn't Win The Belmont. Why?
(Sorry, we're not genies. Go somewhere else if you're looking for wish grants.)
287.     Will There Be a 60-Home Run Hitter In 2018?
(Yes.)
286.     Who's Hitting 60 Dingers In 2018?
(Giancarlo Stanton. Good luck pitching around him in that lineup. And have you seen Yankee Stadium? Your ten-year old nephew could hit one out there.)
285.     What Will NASCAR's Average Attendance Be for 2018?
(143,000 people per race.)
284.     Of that 143,000, How Many NASCAR Attendees Will Be Jewish?
(0.3 Jews per race.)
283.     Are Those Official Numbers?
(Of course. Would we lie?)
282.     What Legal Changes Do We Need To See Enacted In 2018?
(The penalty for parking in a handicap space when one is not handicapped needs to be a week in jail.)
281.     Don't You Think That's a Tad . . . 
(Lenient? Well, if you want a more stringent penalty, we're not going to fight you on it. People who steal handicap spaces would be in the 9th Circle of Hell had cars and handicapped spaces existed when Dante wrote the Inferno.)
280.     Any Other Legal Changes We Should Advocate For?
(Yes. The reinstatement of the Voting Rights Act of 1965 and an end to gerrymandering. It is anathema to our values that people are still not allowed to vote and/or that their votes don't count.)
279.     Speaking of Rule Changes, Are There Any Sports Rule Changes That Have a Chance In 2018?
(We're not sure, but if the NFL and NCAA can't figure out what constitutes a catch or targeting, we don't know what to tell you. It does remain clear that nobody can elaborate on either when a close call comes up.)
278.     Will Anybody Stop Manchester City's Run to the English Premier League Title?
(It sure doesn't look that way with how Pep Guardiola has City playing.)
277.     Is There a Team With a Chance to Stop Man City?
(If Chelsea gets hot, then . . . oh, who are we kidding. This is City's year.)
276.     What Will the Biggest Story About Stephen Miller Be In 2018?
(This interview we did with his parents, duh.)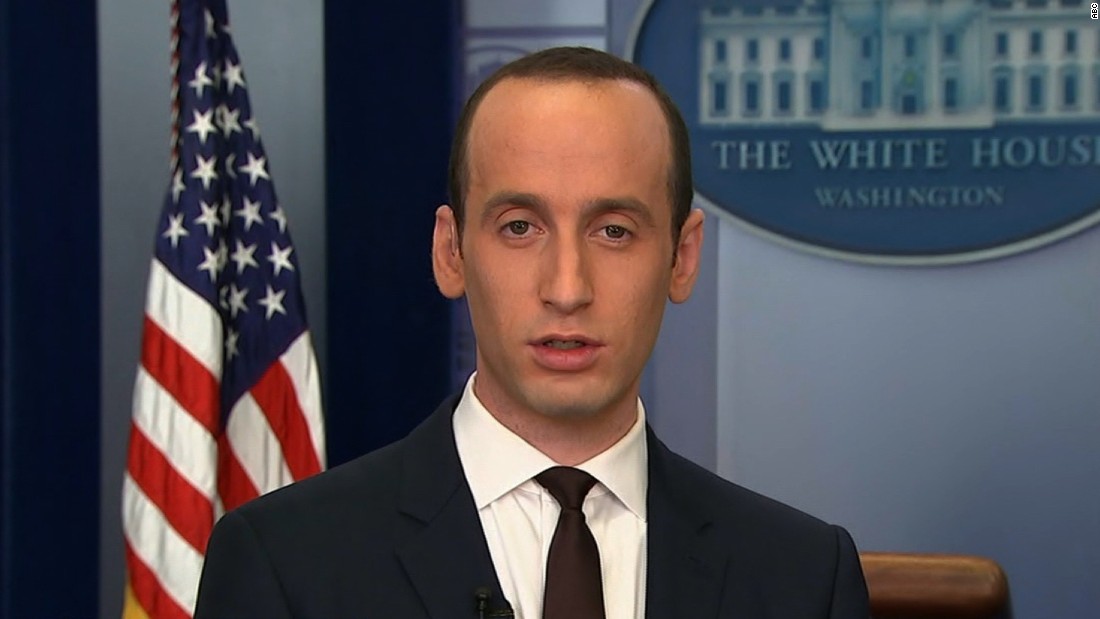 275.     What Story Will Really Be the Biggest As It Pertains to Stephen Miller in 2018?
(His inevitable indictment.)
274.     Will Anyone Dethrone Chris Froome From His 1st Place Tour de France Podium Position?
(Nope.)
273.     Who Will Be the Olympic Darling in South Korea In February 2018?
(No clue. But, admit one thing: When you watch curling you think to yourself, "hmm, I could definitely be an Olympian if I just practiced curling for a few months.")
272.     What Will Win the Best Picture at the Academy Awards?
(Too early to tell, but we'd probably place bets on Dunkirk or The Post.)
271.     Best Actor?
(Gary Oldman in The Darkest Hour. He delivers a must see performance.)
270.     Best Actress?
(Frances McDormand in Three Billboards Outside Ebbing, Missouri.)
269.     Best Director?
(Christopher Nolan for Dunkirk.)
268.     Is There Any Sure Thing For the 2018 Academy Awards?
(Yes. Jimmy Kimmel will be amazing hosting the show.)
267.     There's No Way That the Golden State Warriors Fail to Repeat, Right?
(Outside of injury? No.)
266.     What About LeBron? You Said He'll End Up Deserving the MVP. Can the Cavs With a Health Isaiah Thomas Take Down the Warriors?
(No. Isaiah is great, but he's not Kyrie. Also, the Warriors can switch screens and swarm LeBron. The only chance Cleveland has is if they figure out a way to get LeBron the ball near the elbow extended and space the rest of the floor for its shooters.)
265.     So Then Cleveland Can Win?
(No. Golden State will force LeBron to go one on one against Durant and Draymond. LeBron can score, but he isn't wired to go one on one every play.)
264.     Did the Celtics Do the Right Thing Trading Away Isaiah Thomas?
(In terms of basketball? Yes. But we never ever ever ever want to hear fans complain about players not being loyal to their teams after the Celtics traded Isaiah Thomas. Remember the game above? Isaiah Thomas playing those games for the Celtics just after his sister passed away? That sure was some kind of loyalty the Celtics brass showed to him afterward. If teams aren't going to be loyal to players, why should the players have to be loyal to their teams?)
263.     Can the Rockets Give the Warriors a Series?
(They'll take a game off of the Warriors via Chris Paul's will to win and Harden's going off, but they're not a complete enough team to beat the Warriors when the game gets close down the stretch.)
262.     What About the Spurs?
(They likely have the best shot, but the Warriors have figured out how Durant works in their system now. It's tough to see an even older Spurs team knocking them off, despite that the Spurs were up 20 on them in Game 1 of the Western Conference Finals last year before Kawhi Leonard got hurt.)
261.     Over/Under On the Number of Times That You Get a News Alert On Your Phone This Year That Contains the Words "Trump Tweet", "Trump Tweets", or "Trump Tweeted"?
(Two hundred eighty-five.)
260.     Over/Under On the Number of Times That President Trump and Chairman Kim Jong-un Get Into a Public Schwantz Measuring Contest?
(Seventy-four.)
259.     Over/Under On the Number of Political Commentators Who Go On the Sunday Shows and Look Genuinely Petrified That Trump Is Going to Get Us Into a Nuclear War Because Trump Is an Infant-Man?
(One hundred thirty-six.)
258.     Over/Under On the Number of People Who Just Googled the Word "Schwantz" a Minute Ago?
(Six hundred twenty-one. If you had to Google "schwantz" then you need more Jewish friends in your life.)
257.     Who Gets President Trump's Second Presidential Pardon (Remember, Joe Arpaio Got the First One)?
(Don Jr.)
256.     Not Paul Manafort Even After He Filed That Ridiculous Lawsuit to Get Mueller's Investigation Quashed?
(Nah. Trump's about as loyal as a guy on his third marriage.)
255.     Will Donald Trump Pardon His Son, Eric?
(No. But only because it's not necessary. You think they let Eric in on anything important? No chance. And that's the best thing to ever happen to Eric Trump.)
254.     Let's Say You're Playing Golf In a Foursome With President Trump, Don Jr., and Eric Trump. Who Cheats By the Most Strokes on His Scorecard?
(President Trump by a landslide. Cheating is one thing that The Donald really is the best at.)
253.     A Recent Study Showed That Kids Who Eat Fish Have Higher IQ's and Sleep Better. Does This Apply to Fish Sticks Too?
(We sure hope so.)
252.     Will Jordan Spieth Reclaim His World Number One Ranking From Dustin Johnson?
(No. But if Hideki Matsuyama can improve his play around the green, we like him as a dark horse this year.)
251.     What About Last Year's FedEx Cup Champion, Justin Thomas?
(Good call. We like him too.)
250.     When the Majority of the People in the Trump Administration Get Out of Prison In About 5-7 Years, Will There Be a Reunion Show Like the Ones They Have For Jersey Shore and The Real Housewives?
(Hold on one sec. Calling our agent.)
249.     Who In the Trump Administration, Aside From The Donald Himself, Is Likeliest to Hold a Grudge When All is Said and Done?
(Good question. We'd make Stephen Miller a 2 to 1 favorite.)
248.     If Trump Goes Down, Do You Think That Pence Goes Down With Him?
(Yes. He knew and knows much more than he lets on.)
247.     Who Would Be Next In the Line of Succession?
(The Speaker of the House.)
246.     Wait, so Paul Ryan could be the next President of the United States?!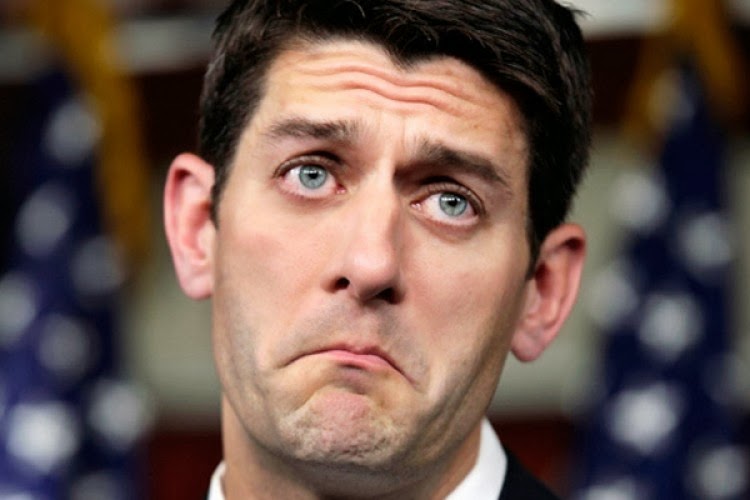 (Yes. It is quite possible that we will have a Weasel In Chief.)
245.     That's Still Better Than Having Trump Though, Right?
(Yes, in the same way that you'd rather only chop one of your arms off than have to chop both of them off if given the option.)
244.     Where Will Bryce Harper Be Traded, Assuming He Doesn't Re-Sign With the Nationals, Given That He is a Free Agent Come 2019?
(We would have said the Yankees before Stanton went there. Now, it's looking like the Dodgers have a decent shot.)
243.     Don't the Dodgers Have to Lock Kershaw Up First With His Having a Player's Option After This Coming Season?
(Yes. The Dodgers' ability or want to acquire Harper will largely depend on what kind of money they have to pay Kershaw.)
242.     Why Does It Feel Like Clayton Kershaw Is Overrated and Underrated at the Same Time?
(Because, as with everything else today, people are either all in or all out. Kershaw is either twice as good as Sandy Koufax ever was, or he's a bum. Obviously he's not a bum, and he clearly isn't the GOAT, but he's one of the best pitchers of all-time.)
241.     Who Will the Best Fantasy Quarterback Be In 2018?
(Aaron Rodgers.)
240.     How About Running Back and Wide Receiver?
(For sure Antonio Brown as WR, but RB is tough. If David Johnson is fully recovered, we'd go with him. If not, toss up between Le'Veon Bell and Todd Gurley II.)
239.     Will People Finally Figure Out In 2018 That Kale Is Evil?
(No.)
238.     Is Kale Really That Bad? It's an Epidemic?
(Yep.)
237.     Will Tom Brady Retire After This Season?
(No.)
236.     What If the Patriots Win the Super Bowl? Then Will Brady Retire?
(No.)
235.     Why Not? What Would Brady Have Left To Prove?
(Brady wants to be the GOAT by such a wide margin that there is no way he is anything but the greatest of all time when his life is over. He wants a significant part of his legacy to be his longevity and commitment to his craft. That's why he has that crazy diet and workout regimen. He wants fans to compare him to other QB's and note how much longer his prime lasted.)
234.     Will Brady At Least Be Taken to Task For His Support of Donald Trump?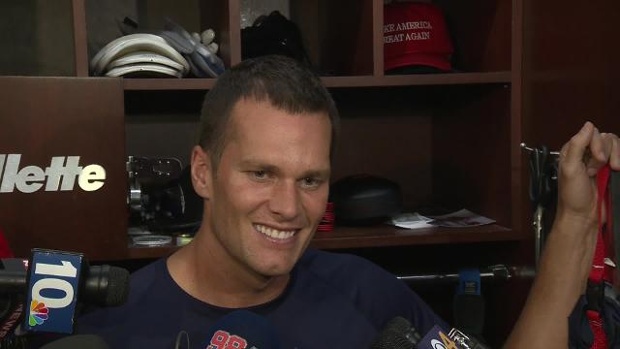 (Nope. The media seems to be unwilling to press Tom Terrific on that topic even though Brady was one of the first famous people to at least tacitly back Trump by putting the MAGA hat in his locker while he spoke to the press.)
233.     Are All of Those Republicans Who Gave Obama a Hard Time For Playing Too Much Golf During His Presidency Going to Issue a Mea Culpa at Some Point?
(Heck no.)
232.     Even Though Trump Has Played More Golf In Less Than a Year Than Obama Did In His Entire 8-Year Presidency?
(Have you met Republican media members, or Republican online trolls for that matter? "My bad" is not in their repertoire.)
231.     Just So We Understand, the Cincinnati Bengals Were Going to Fire Marvin Lewis With Two Weeks Left In the Season. Then, After the Bengals Finished Their 7-9 Season, the Bengals Gave Lewis a Contract Extension?
(Correct.)
230.     Marvin Lewis Has Yet to Win a Playoff Game In 15 Years as the Bengals Coach, Right?
(Also correct.)
229.     So, What Are the Bengals Doing?
(Trying to prove that the Browns aren't the only inept organization in the AFC North. Next stop, most inept organization in all of sports.)
228.     What Is the Face That ESPN's Jeff Goodman Made When He Found Out He Had to Go to Lithuania to Cover LiAngelo and LaMelo Ball?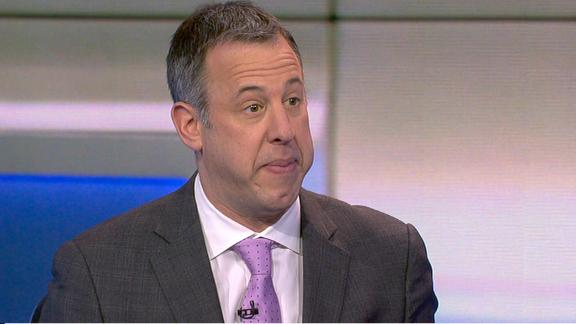 227.     Will Goodman at Least Get a Sports Emmy For This?
(No. That's Bob Costas' yearly award.)
226.     Will Lonzo Ball Become An All-Star?
(Not in 2018, but in a few years? Yes.)
225.     Will We Care About LiAngelo and LaMelo Playing In Lithuania After Their First 2 or 3 Games?
(Nope.)
224.     Will LaVar Ball Realize That He Made a Mistake Having His Sons Play In Lithuania?
(No, because it's not a mistake.)
223.     How Is It Not a Mistake? Neither of Them Is Ready For Pro-Ball. Their Coach Doesn't Speak English. Their Team's City Has a Population of 10,000 (Not a Made-Up Number). What's the Upside?
(LaVar isn't looking at the NBA as his end game. He's looking at the Kardashians, hence the reality show. If LaVar executes his game plan, the Ball family will be making more than 99% of the NBA players out there.)
222.     Right Now, Would You Buy an MLB, NFL, NBA, or NHL Team, If You Took Fandom Out of the Picture and Just Looked at It From a Financial Standpoint?
(NBA and it's not close. The NBA is star driven, doing a good job a fostering overseas interest, and will benefit from parents deciding to not allow their kids to play football because of CTE. The NFL is on the decline because of the CTE issue. MLB is improving but not quickly enough and the NHL doesn't get it yet, and won't as long as Gary Bettman is in charge.)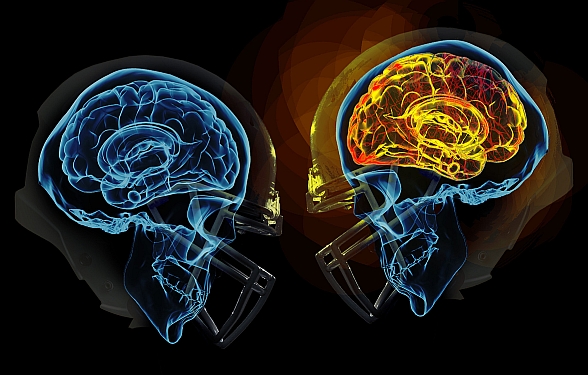 221.     How Many Hours of Basketball Will Charles Barkley Watch If You Don't Count the Games He Watches While He's on Set For TNT?
(Zero. Chuck has been mailing it in for some time now. He's still entertaining though.)
220.     Is There Anything We Can Do to Make the Depressing ASPCA Commercials Go Away?
(Donate to your local animal shelter instead of them maybe?)
219.     What About the Super Annoying Kars4Kids Commercial?
(Throw a rock at your television when it comes on, then buy a car for the kid down the street, but not through Kars4Kids.)
218.     Do You Really Think That the NFL Will Experience That Large of a Decline?
(Yes. That's why you're starting to see these "football mom" commercials. the NFL realizes that not just its brand, but the entire sport has a PR problem.)
217.     Couldn't the Decline Be Temporary and Caused By the Player Protests?
(Stop watching Fox News.)
216.     How Quickly Will the Raiders Regret Paying Jon Gruden a Reported $100 Million Over 10 Years?
(Not this season, but probably around year three. Nothing against Gruden. It's just that his contract is preposterous.)
215.     Is There a More Perfect Combination Than the Raiders, Jon Gruden, and Las Vegas?
(It really is perfect.)
214.     Will Raiders Owner, Mark Davis, Have a New Haircut In 2018?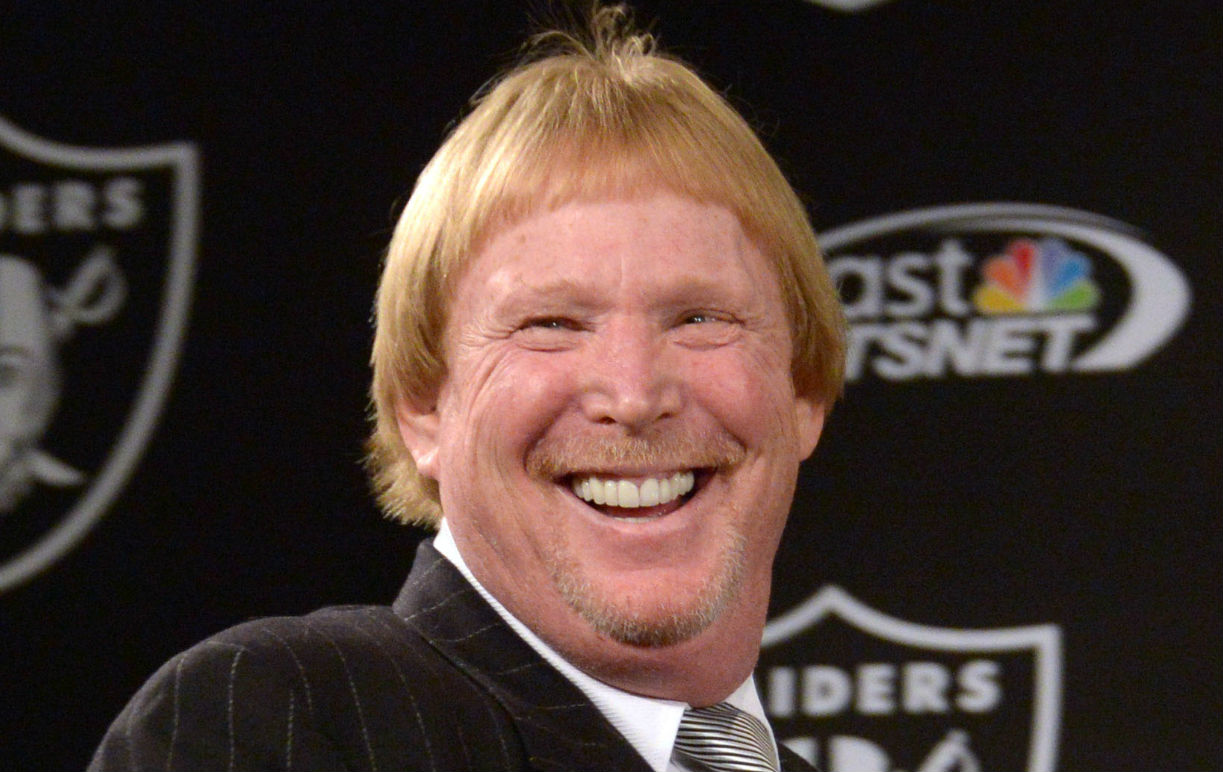 (We're not sure if we want the answer to be yes or no here.)
213.     Will the Democratic Party Become the Party of Bernie Sanders?
(Not if the Democrats want to change policy in Washington, but it sure is looking like it might be Bernie's to lose.)
212.     Why Wouldn't Bernie Leading the Democratic Party Succeed?
(First, Bernie has never been a Democrat except for when he ran for President. Second, the Democrats may win elections, but then they'll have the same problems that the Republicans have now with the Tea Party – a divided party that can't get anything accomplished.)
211.     Would Bernie Sanders Have Defeated Trump In 2016?
(No.)
210.     You Don't Think That Hillary Clinton Was the Problem?
(The way Hillary Clinton ran her campaign was of course a problem. But do you think that the backlash that led to Trump would really have been swayed the other way by an old, northern, Jewish socialist?)
209.     Speaking of Hillary Clinton, What Will She Be Up to in 2018?
(Writing op-eds and cashing checks from speaking to crowds that pay to see her.)
208.     And Bill Clinton? What Will He Be Up to in 2018?
(He just saw the Sandals ad for Jamaica and booked his trip.)
207.     Is This the Year That Sam Cassell Admits to the World That He is In Fact an Alien?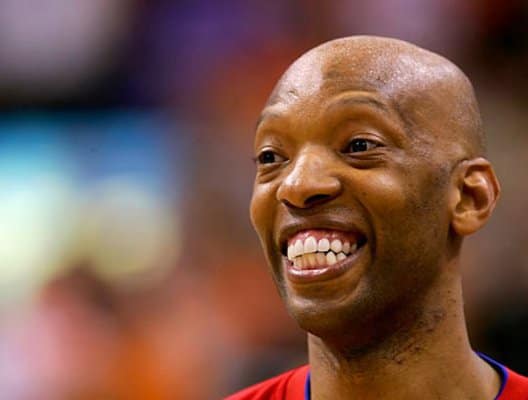 (Maybe?)
206.     Will Tim Tebow Turn Water Into Wine In 2018?
(No. But he will walk on water. In all seriousness, how can you not like that guy? Maybe if you associate him with Skip Bayless. Otherwise, what is there not to like about Tebow?)
205.     Will Skip Bayless Finally Disappear From Our TV Screens In 2018?
(Only if you stop watching him.)
204.     Is There a Dark Horse You Could See Becoming a Politician About Whom Nobody is Talking?
(Conan O'Brien. He's brilliant, has the Harvard pedigree. Plus, can you see someone having a larger following than him?)
203.     With Everyone Believing the Gorilla Story, Is It Safe to Say That Trump Is In Bill Simmons' Mike Tyson Zone (a Term For People Who Are So Off Their Rockers Where There Is Literally Not a Single Story About Them That Could Come Out Where You Would Doubt It For a Second)?
(Without a question, yes.)
202.     Just to Clarify, the Trump Gorilla TV Story Definitely Isn't True? Like, 100% Certain?
(Exactly.)
201.     In 2018, Will We See Anything as Crazy as We Did In 2017 When Slobodan Praljak Committed Suicide By Drinking Poison Immediately After Being Sentenced for War Crimes at The Hague?
(We don't know. Put if the first two weeks of 2018 are any indicator, it sure is shaping up that way.)