If you're watching the NBA Finals (and you obviously are if you clicked on this column) then you've developed a rooting interest by now. Even if you went in thinking, "meh, I just want to see a competitive series", there has been enough tension for you to have felt something, one way or another, for these teams. So, which way did your sports fandom take you? And what does that say about you?
To help you understand what your NBA Finals rooting interest means, we've come up with ten facts for each side of the coin. Odds are, at least seven of the ten apply to you. We've done studies on this. It's science.
Note: We excluded the obvious "You live in the Bay"/"You live in Cleveland". Those are too easy.
WHAT IT MEANS IF YOU'RE ROOTING FOR THE CLEVELAND CAVALIERS
1. You love an underdog. It doesn't matter who's playing; you just want to see the underdog win. Also, you've seen the movie "Rudy" approximately 97 times and still cry at the end.
2. You have a serious crush on LeBron. He could kick a puppy and you'd still defend The Decision.
3. You're at the same stage of baldness as LeBron James. His grasping on to those last strands of hair makes you feel okay about doing the same.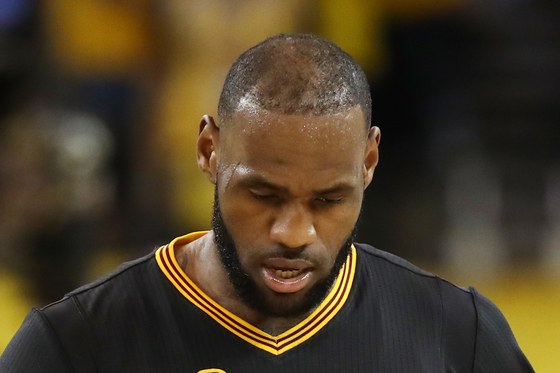 4. You have met a lot of people from Ohio and they all seem nice. You've talked to these people at various times over the last few decades and their sports depression has made you feel bad for them. Now you are happy that there are some joyous Clevelanders out there.
5. You hate that Kevin Durant joined the Warriors and have been rooting against them every step of the way.
6. You can't live in a world where JaVale McGee has two NBA Championship rings. Adam Morrison was one thing, but . . . what if the Earth stops rotating on its axis or something?
7. You've been to a Raiders game and had a Raiders fan throw a beer at you. You hate everything Oakland now.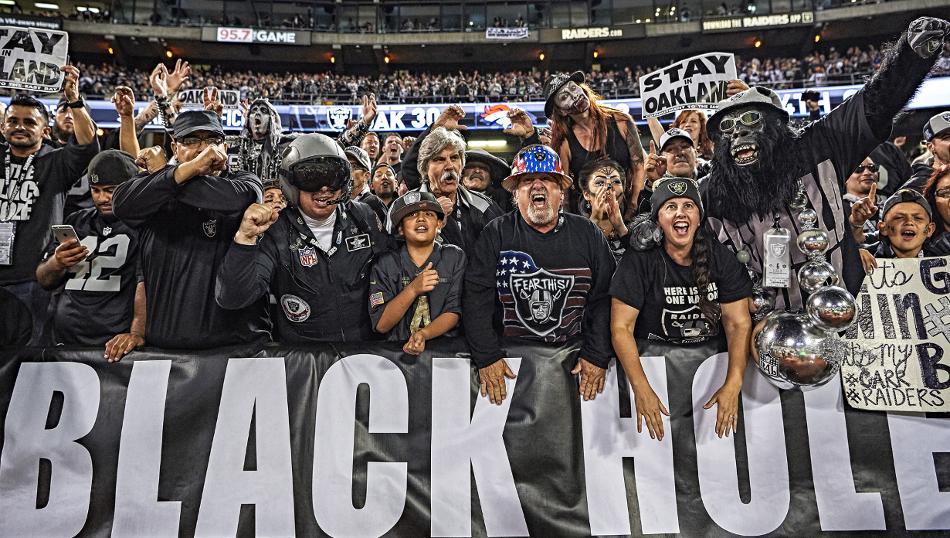 8. You didn't used to like LeBron, but you've been okay with him the last few years. Now you just feel badly for him because he has next to no help and is up against a juggernaut in this edition of the Warriors.
9. You despise the Warriors because you coach five-year olds in basketball and every single one of them shoots 3's like he/she's Steph Curry, not caring one bit that they're not strong enough to get the ball half way to the basket. The guys you play pick up games with aren't much better and have the same shot selection.
10. You're related to Craig Ehlo, Mark Price, or Brad Daugherty and are happy that the Cavaliers are good now so that people stop showing clips of Michael Jordan owning your relatives.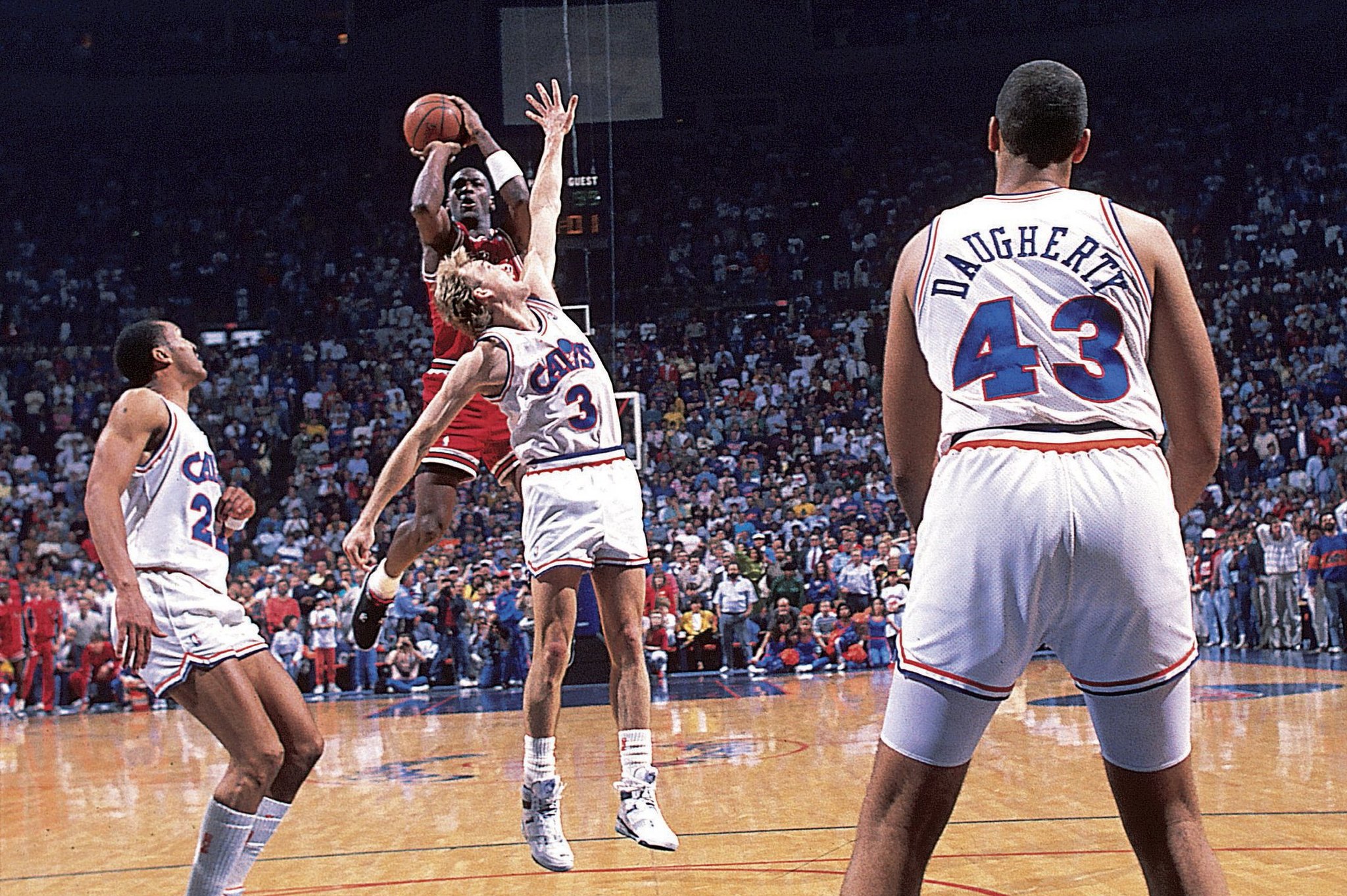 WHAT IT MEANS IF YOU'RE ROOTING FOR THE GOLDEN STATE WARRIORS
1. Your love for Steph and Klay allows you to look the other way at the fact that adding Kevin Durant to this squad just made things unfair.
2. You're that guy. You know who we're talking about. The one that roots for every dynasty team. You have a Troy Aikman jersey, a New England Patriots hat, a Derek Jeter bobblehead, a Shaq AND Kobe jersey, and Tiger Woods golf attire. So obviously rocking a Durant Warriors jersey now.
3. Something about Tyronn Lue has always rubbed you the wrong way. You still watch the clip of Allen Iverson stepping over him in the finals and smile, even if you're a Lakers fan.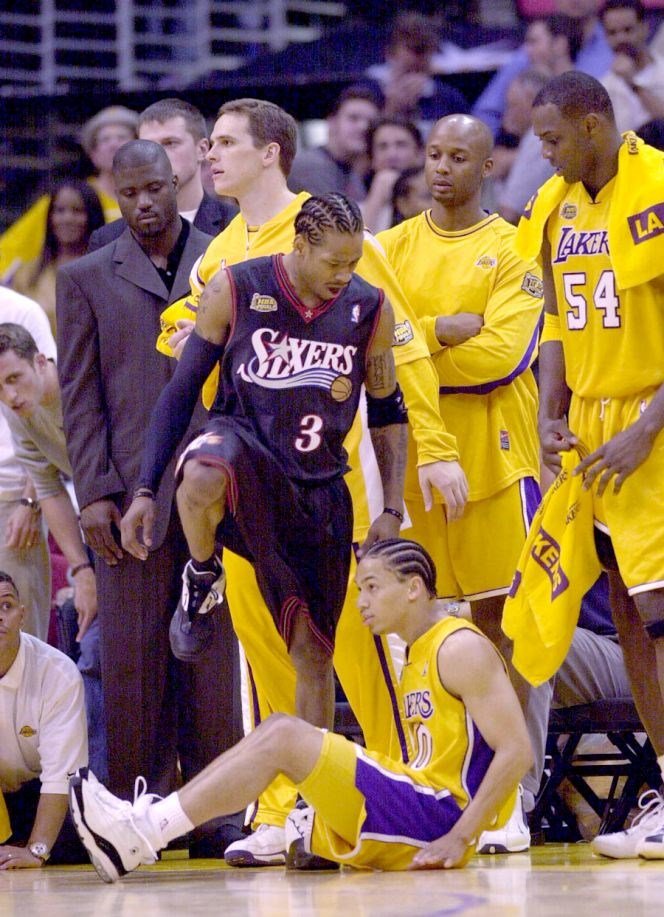 4. You still hate LeBron. Even though most of the sports world has moved on, you can't stand the whole King James, Chosen One, Decision making guy. Somehow you're able to square this with rooting for the Warriors even after Durant joined the team and they became a lackadaisical version of the Splash Brothers Warriors teams.
5. You don't know a thing about basketball but you love Khloe Kardashian and therefore hate Tristan Thompson for cheating on her while she was pregnant with their kid.
6. Nick Young a.k.a. Swaggy P just makes you happy. You share his love of off balance three-pointers that go in 16% of the time.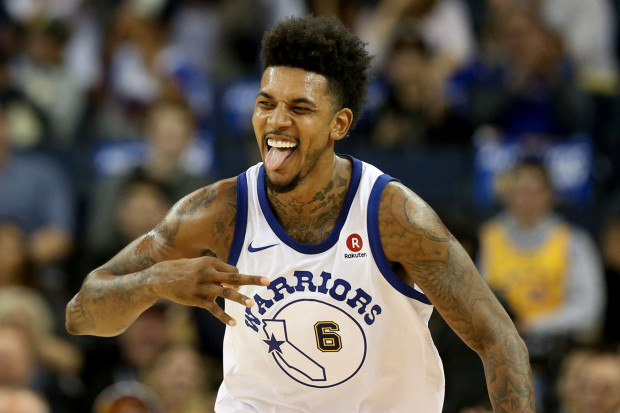 7. You also have an inexplicable love of Draymond Green. All of the techincal fouls that he gets and trash he talks just make you love him even more.
8. You may not have loved when LeBron left Cleveland but your disdain for Cavs owner Dan Gilbert trumps all. Remember the Comic Sans response he gave to The Decision? Just in case you don't . . .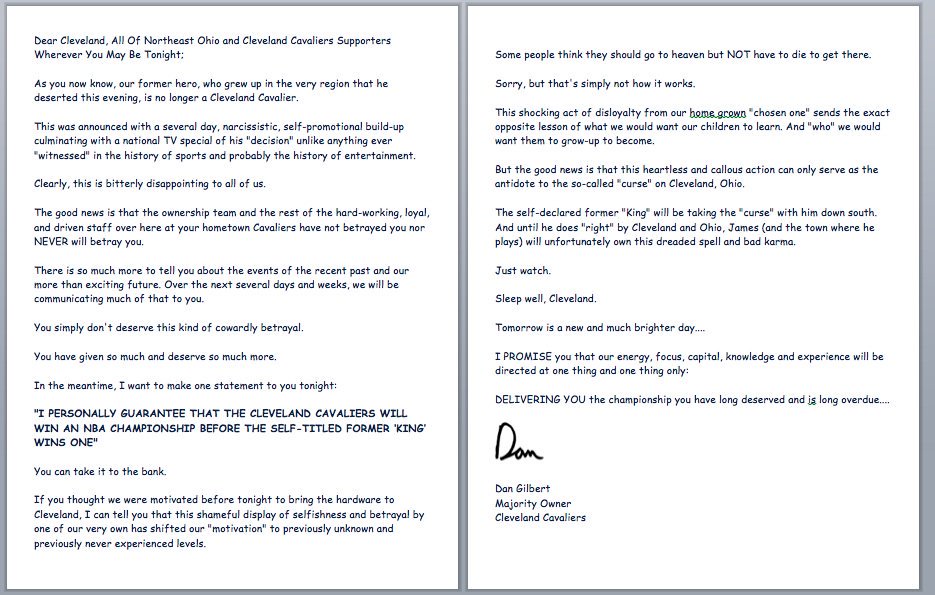 9. You love when Warriors Coach Steve Kerr says things like "I think [President Trump] had forgotten which side he was on. It reminded me of 'Anchorman' when Brick ends up on the wrong side of a fight, and he's like, 'Yeah!' They're like, 'No, Brick, you're on this side,' and he's like, 'Oh, OK.'"
10. Watching the Warriors go on a three-point barrage is one of the most exhilarating sports experiences of your lifetime. You can't root against the team that makes you feel that way.