By now you've probably heard. The Lakers are a crap fest, not worthy of being called a shit show. As if Magic Johnson's taking a public swipe at the franchise wasn't bad enough, it turns out that the Lakers have more disgruntled employees willing to leak to the media than the White House. And that's saying something.
In a vacuum, the tenure of Magic Johnson wasn't actually that bad. He and GM/apparently notorious liar, Rob Pelinka, lured LeBron James in free agency, cleared cap space, and drafted Lonzo Ball and Kyle Kuzma. You could do a heck of a lot worse than that. Ask the Knicks.
But, of course, the NBA doesn't exist in a vacuum and today, especially today, image is everything. As one business manager told me, every player is a brand now and they all understand that. So, what player is going to want to tie his potential brand to being second fiddle behind LeBron in an organization with a total lack of competence in the front office? The answer is an obvious one.
I also spoke to an agent, a former NBA player, and an NBA executive and got the following response when I asked if there was any hope of the Lakers luring a big time free agent as currently structured: 
And no, that wasn't just an excuse to incorporate Seinfeld into this column.
Long story short, the Lakers aren't a desirable location for a marketable free agent, despite being in Los Angeles, despite having LeBron James, and despite being one of the most storied franchises in sports. So where do the Lakers begin?
Luke Walton may not have been Gregg Popovich, but replacing him wasn't the answer. Anyone with half a clue knows that. No, after reading the ESPN piece and talking to some insiders, it's clear that Lakers owner Jeanie Buss has two options: Redo the front office or sell the team. Hint: She's not selling the team.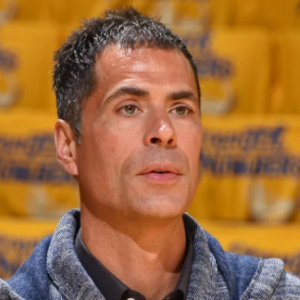 Jeanie Buss is a brilliant person and she is respected in NBA circles. She's not the problem. Her proclivity for wanting to surround herself with people she knows and likes is the problem. The NBA is a cutthroat business and unless you're willing to make tough decisions and be a bad guy at times, you're not going to succeed. To that end, Ms. Buss first has to get rid of the aforementioned Pelinka. Kobe Bryant, a Pelinka ally, won't be happy, but oh well. Further, Ms. Buss can maintain her friendships with the Rambis' but Linda and Kurt Rambis need to be in the background and can't remain as power brokers for the franchise.
Next, and perhaps most importantly, the Lakers need to hire someone with a proven track record in the front office. That is going to be easier said than done, though if Ms. Buss takes the steps of axing Pelinka and putting the Ramis' on the bench first, the Lakers top job becomes a lot more palatable. As things stand now, no upper echelon candidate is going to be lured into Laker land.
Finally, Ms. Buss needs to make clear that she is in charge, and that the buck stops with her. She needs to be the calming force not only behind the scenes but in public as well. The Lakers need a face of the franchise when it comes to decision making and that face needs to be Jeanie Buss. She needs to hold a press conference announcing the Pelinka firing. She needs to take the tough questions, acknowledge past faults, and assure everyone that the Lakers will become the Lakers once again.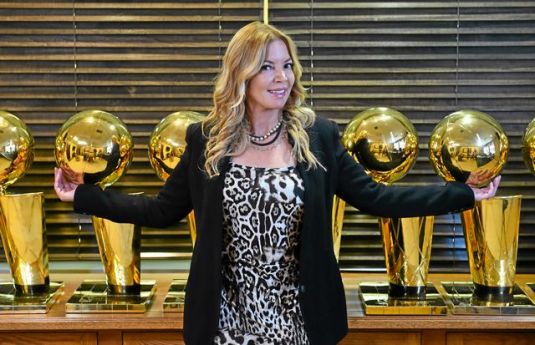 It isn't a question of whether Ms. Buss has it in her to lead. She does. She just has to be willing to upset some people close to her and do what's best for the franchise she loves. Whether she's capable of that is yet to be seen. Let's hope she is. If not, things are only going to get worse from here, as impossible as that sounds.