My little sister took me to the UCLA win over USC yesterday as a birthday present. A little background: I grew up going to UCLA games at Pauley Pavilion with my Grandpa Arnie. My parents went to UCLA. I went to UCLA. Needless to say, I'm a Bruin fan.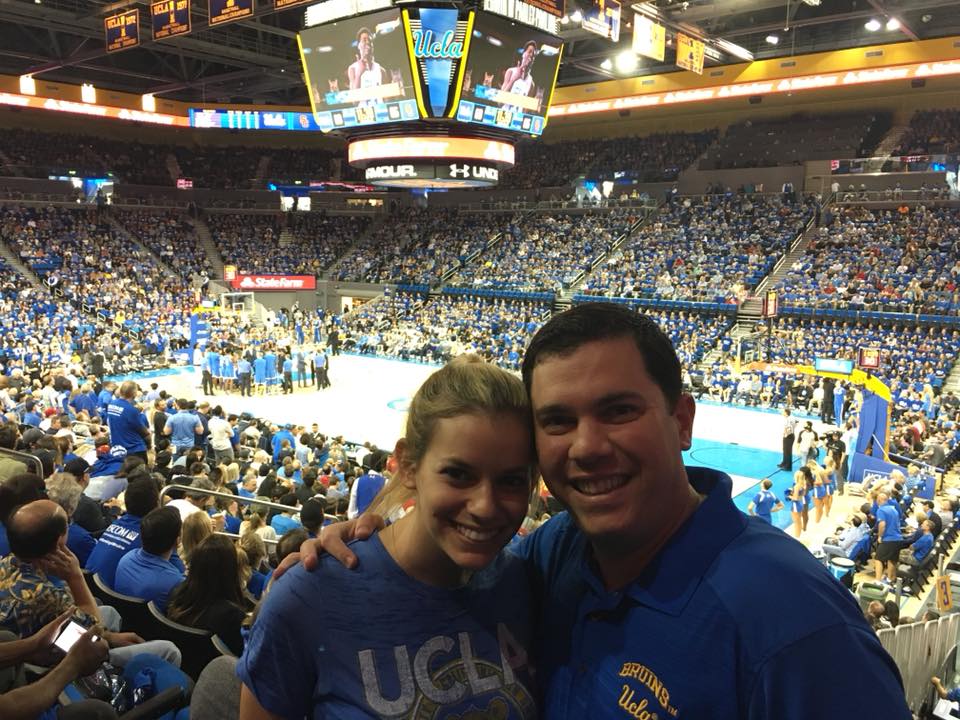 First to the good part – The Exciting Win
With 8:01 left in the game UCLA Coach Steve Alford took a timeout with the Bruins down 69-60. Even though the next dead ball would have led to a TV timeout, it was a necessary stoppage in play for the Bruins.
In what was a game of one run after another, UCLA was down for most of the game. At the 11:41 mark in the 2nd half, UCLA grabbed its first lead since late in the 1st half. Immediately thereafter, USC went on a 14-2 run featuring two layups, a dunk, two three-pointers, and a jumper, ultimately culminating with the timeout at 8:01.
That's when the Bruins decided to start playing. The defense became stifling and Aaron Holiday took over. He is the general that leads the Bruins. Everything starts with Holiday. He made a three-pointer 10 seconds after the timeout ended and led the Bruins back to a tie game. Then, with 54 seconds left in the now tied-up game, senior Thomas Welsh hit what would be the game-winning three-pointer.
Pauley Pavilion got louder than I can remember and reminded us of why college basketball is so great. Although it'd be greater if the players got paid for the money they were generating, but I digress.
Now to the Bad Part – The Uninspiring Play of the Bruins
Headed into the game, if you were to go by ESPN's Joe Lunardi's predictions, UCLA would have been out of March Madness had selection day been today. Not just that, but the Bruins weren't even on the bubble. Add to that the fact that UCLA was playing its hated rival USC in a sellout game, and the Bruins should have come out playing energetic and inspiring ball on both sides of the court. They did neither.
Up until the aforementioned comeback, the Bruins displayed sloppy offense and lazy defense. It's almost as if they're coached to let the other team get shots off in order to start a fast break going the other way. It worked yesterday because USC shot 43% from the field and 30% from the 3-point line, but UCLA's defense had little to do with those statistics. There was and has been a complete lack of defensive intensity on the Bruins' rosters since Alford came to Westwood.
Moreover, UCLA's offense features next to no ball movement. Watching the offense, on most possessions, nobody off the ball moves until the shot clock is half over. At that point it becomes a game of one on one match-ups. UCLA has some talented players, but a Steve Kerr or Gregg Popovich offense this is not. Even more frustratingly, when USC went to a zone or match-up zone, UCLA still didn't move the ball and, up until the end of the game, didn't even have anybody flashing or occupying the high-post, a cardinal sin for any zone offense.
To summarize, Steve Alford has coached one un-Wooden like season after another. The Bruins, outside of Holiday and Welsh, are undisciplined and lack enthusiasm on the court. But if you've read this space before, you know that we're not surprised.
From our February 10, 2017 Random Thoughts: "I will always feel dirty rooting for my Bruins as long as they're coached by Steve Alford. Yes, I would feel that way even if the Bruins played defense or flashed the high post against the zone."
But here's another Wooden story you may or may not know: UCLA only landed Coach Wooden because he's a man of his word. Coach Wooden had just finished up coaching Indiana State and wanted to move on. He and his wife Nell wanted to remain in the midwest targeted the University of Minnesota. Coach Wooden was set to receive word of whether Minnesota would hire him by midnight on a snowy day in 1948. Unbeknownst to Wooden, due to inclement weather, which knocked out the phones in Minnesota, the Minnesota staff couldn't reach him. Thinking he had been shunned, Coach Wooden accepted UCLA's offer after the deadline passed. Minnesota called the next day to offer the job; however, Coach Wooden declined. He had already given his word to UCLA and he wasn't a man who broke his promises.
Fast forward 65 years to March 20, 2013. University of New Mexico Coach Steve Alford had just signed a 10-year extension with the Lobos. Exactly 10 days later, Alford jilted New Mexico to sign with UCLA. He literally began his UCLA career as the anti-Wooden. Unfortunately, his coaching style has continued in that vein.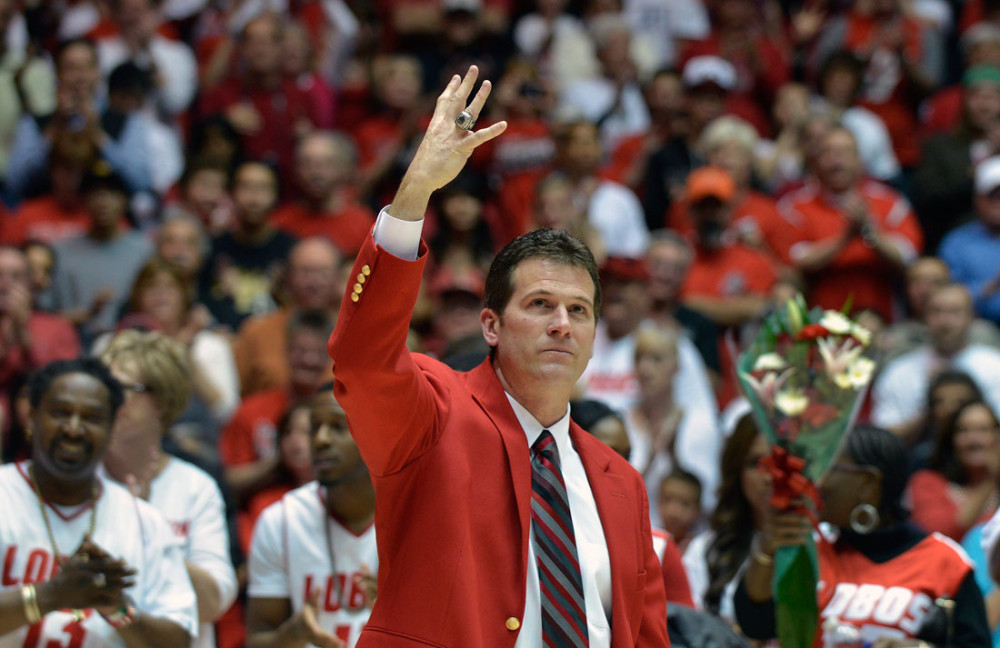 In summary, thank you Lauren to taking me to yet another exciting game at Pauley Pavilion. However, in reviewing the play of the Bruins, it remains clear that until Coach Alford reads and incorporates Coach Wooden's book Wooden: A Lifetime of Observations and Reflections on and off the Court, the Bruins will continue to play uninspired and wholly un-Wooden-like basketball. But again, we're not surprised given how the Alford-era began in Westwood.