It really isn't fair that our editor makes us pick UCLA every week. Here's a video that reminds us of UCLA's defense:
Weekly Reminder 1: As always, our strategy for most games (we go with our gut occasionally) is pretty simple: Vegas doesn't like losing money so we go against the overwhelming trends (e.g. when one team has 80% of the public behind it), which leads to many underdog picks because the public is always in love with favorites. Unfortunately, our strategy also incorporates picking UCLA every week because Mr. Rudin went there. We still won somehow.
Weekly Reminder 2: Some of the games on Yahoo show the spread as "off", which means a spread has not been assigned. Yahoo makes those games an even line. We won't be making picks for those in this column. Our picks will appear here in a weekly column on Thursday mornings until season's end or the time where we realize that our picks have become so putrid that they become embarrassing to post, whichever comes first.
     STANFORD +6 vs. WASHINGTON
David Shaw let us down last week. He hasn't made a habit of doing that two weeks in a row.
     OKLAHOMA STATE -7 at IOWA STATE
You don't want to mess with a pissed off Oklahoma State team. They are not happy after last week's Bedlam loss.
     BOSTON COLLEGE +2.5 vs. N.C. STATE
N.C. State feels like a lock to cover this one. 79% of the public feels the same way. Go the other way. Or as Marlo Stanfield once said . . .
     OHIO STATE -15 vs. MICHIGAN STATE
Poor Sparty gets to pay for what Iowa did to Ohio State last week.
     FLORIDA +7.5 at SOUTH CAROLINA
83% of the public is on the South Carolina. The Gators have to cover one of these weeks, right?
     ARMY +2.5 vs. DUKE
The cadets or the school that still reminds us of Christian Laettner? Easy pick.
     GEORGIA TECH +3 vs. VIRGINIA TECH
We get to go against 80% of the public and take a home team underdog that runs a triple option? Yes please!
    WAKE FOREST even at SYRACUSE
Wake Forest: This season's best kept secret.
     FLORIDA STATE +16 at CLEMSON
Florida State has been disappointing but we think they'll get up for this game and make it interesting, at least for a while.
     WEST VIRGINIA +2.5 at KANSAS STATE
We're confused by this spread too.
     IOWA +12.5 at WISCONSIN
Beating Iowa by a couple of touchdowns is no easy feat. Wisconsin needs a statement win but Iowa backs down from nobody as evidenced by last week's shellacking of Ohio State.
     AUBURN +2.5 vs. GEORGIA
EVERYBODY is taking Georgia in this game. Not us.
     VIRGINIA +11.5 at LOUISVILLE
Need to see another picture of Bobby Petrino to feel good about going against him?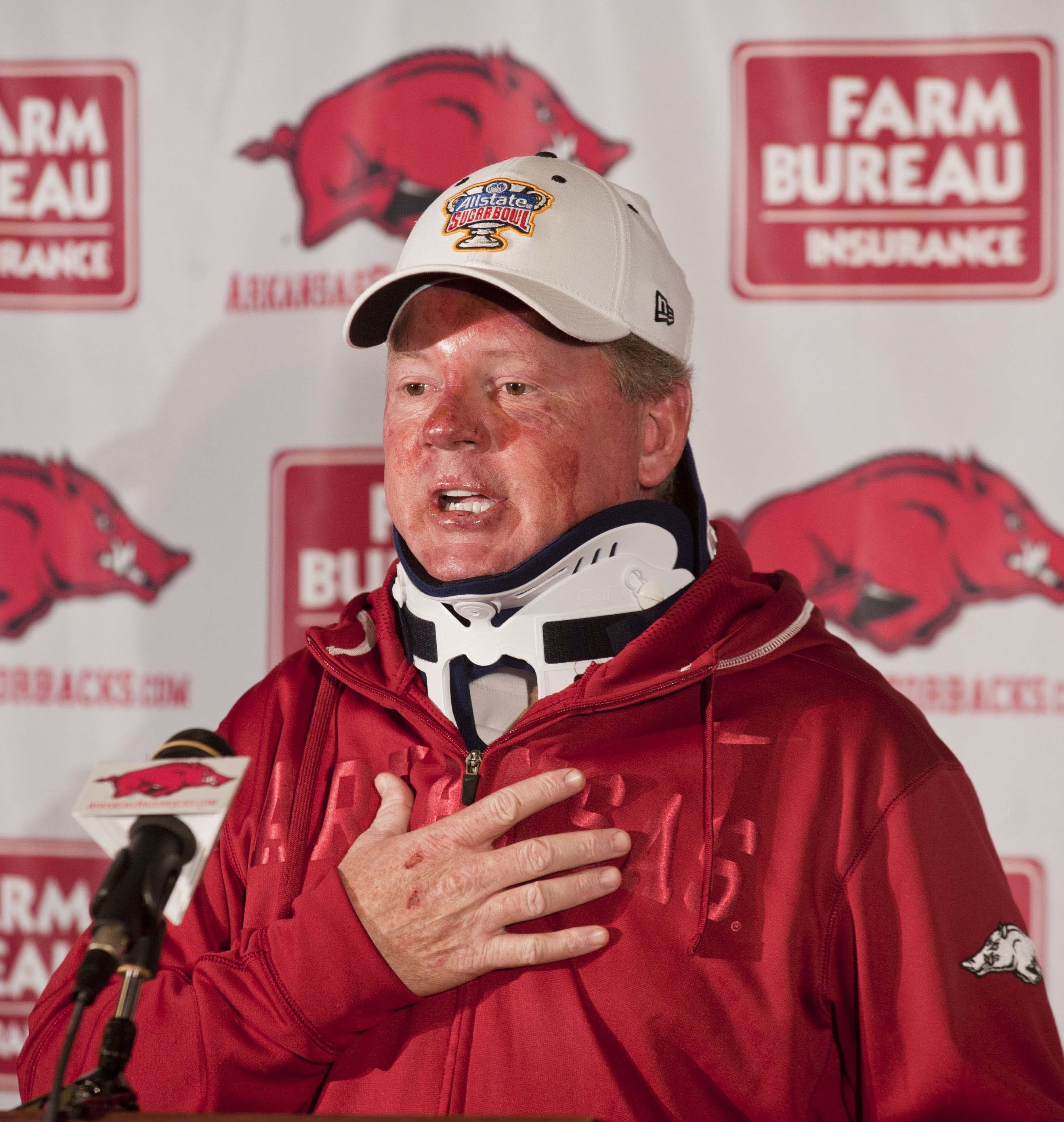 SMU +4.5 at NAVY 
This game feels like it's going to be decided by a field goal or less. Take that extra point and a half.
     COLORADO +13.5 vs. USC
The public keeps overreacting to USC's prior week's performances. 80% of the public likes 'SC here. Don't fall for it.
     VANDERBILT -2.5 vs. KENTUCKY
The battle of perennial SEC doormats. Both teams are better than in past years and we'll take the home team in this one.
    UTAH +1 vs. WASHINGTON STATE
79% of the public doesn't realize that Utah is very tough at home.
    PURDUE +4 at NORTHWESTERN
Purdue is our favorite team to side with as an underdog. 82% of the people are with Northwestern because they don't know how much money Vegas has made on Purdue when they're dogs.
      MISSISSIPPI STATE +14 vs. ALABAMA
Backdoor cover alert? We can't side with Alabama when 82% of the public is there. We just can't!
      UTSA -7.5 vs. UAB
UTSA is in San Antonio. Gregg Popovich is a coach in San Antonio. Hence we're taking UTSA. Logical, right?
      MISSOURI -11 vs. TENNESSEE
Has any team disappointed more than Tennessee? Well, besides Florida.
     NOTRE DAME -3 at MIAMI
Our hearts say The U, but our brains say Notre Dame. This pick hurts to make.
     TCU +7 at OKLAHOMA
TCU wins this game outright. You heard it here first.
     UCLA -2.5 vs. ARIZONA STATE
Just kill us now.
     COLORADO STATE +6 vs. BOISE STATE
Another upset alert.
LAST WEEK: 11-13-1
SEASON:        114-122-4