Rather than do a 2017 year in review, mostly because that would be too depressing, we've decided to look ahead to 2018. Things feel like they've started to come together as the year has come to an end, don't they? No? That's the wine talking? Whatever, there's no way 2018 can be worse than 2017 . . . right? Regardless, here are the top 365 questions for the year ahead in the worlds of sports and politics (answers in parentheses):
365.     Will a Leading Candidate Emerge In the Democratic Party for 2020's Presidential Election?
(No. It's going to be like the 2016 GOP primary with something like 18 candidates, except without a clown as the ringleader.)
364.     Is There a Name We Should Know Heading Into 2018?
(Maybe not 2018, but Senator Kamala Harris is our pick for the future of the party. She is a former DA, a progressive force, and a sound mind when it comes to foreign policy and the future of the global economy. Our editor had the occasion to meet Senator Harris and was very impressed with her wealth of knowledge, confidence, presence, and overall demeanor.)
363.     So Why Not 2018 For Senator Harris?
(She could, but hopefully she'll decide to build her resume in the Senate first, get some more experience, and then run in 2022 or 2024.)
362.     Will Derek Jeter The Owner Tarnish Derek Jeter the Captain's Legacy?
(Too early to tell. But 2018 will not be a good year for Jeter.)
361.     Will Trump and the Rest of the GOP Stop Obsessing Over, and Blaming Everything On, Hillary Clinton?
(No! Put down the scotch. We're just getting started here.)
360.     Will U.S. Soccer Realize That Making Its Soccer Academies Too Expensive For Lower Income Kids to Play is a Recipe for Disaster?
(Gosh we hope so.)
359.     But At Least We Have 19-Year Old Chritian Pulisic to Look Forward to, Right?
(Absolutely. He's going to go down as the greatest American soccer player ever by the time he retires.)
358.     Will Tom Brady Age?
(No.)
357.     Will Bill Belichick Show Some Respect and Answer a Question From the Press In a Direct Manner?
(No.)
356.      Should the Patriots' Beat Writers Unite and For One Press Conference Ask Every Question to Belichick Doing Their Best Belichick Impersonations?
(Absolutely.)
355.     Are the Yankees and Dodgers Going to Meet in the 2018 World Series?
(If their core players stay healthy, yes.)
354.     Who Wins a Yankees/Dodgers World Series?
(No idea. Flip a coin and enjoy the spectacle.)
353.     Will Tiger Woods Finish in the Top-10 of a PGA Tournament In 2018?
(Only if there are less than 20 players entered in a tournament he plays. Otherwise, no.)
352.     Does Donald Trump Have a Special Counsel Robert Mueller Voodoo Doll On His Desk?
(Guaranteed.)
351.     With Disney Having Now Acquired Fox, How Much Flack Will the Lovable, Family Friendly Company Take For Airing Fox News' Garbage/State Run Television?
(Not nearly enough.) *See correction below.
350.     Will We Find Out Whether Sean Hannity is a Real Person or Just a Robot Created By Roger Ailes?
(No. That secret died with Roger.)
349.     Will President Trump Try to Become an NFL Quarterback?
(No. However, it is an important question.)
348.     Why Is President Trump Trying to Become an NFL QB an Important Question?
(Why? Because at the combine we will finally get to know just how small his hands really are.)
347.     So How Do We Get Trump To Try Out For the NFL?
(All we have to do is start an Internet rumor like: "President Obama tried out for the NFL as a quarterback. No way could Trump ever do that!" And boom! Vegas set the over/under on Trump's hand size at 6.5 inches.)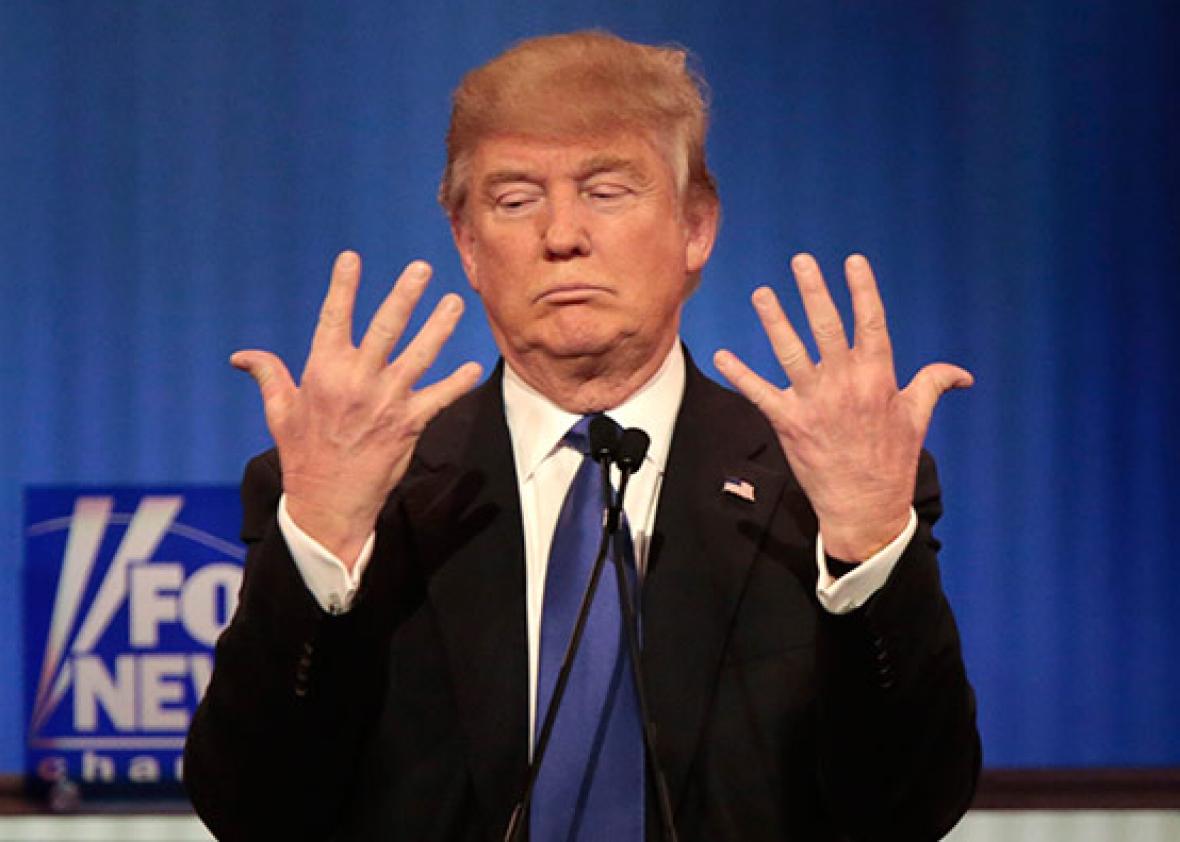 346.     Does the NCAA Understand that the Public Views It With About the Same Disdain That We View Congress Right Now?
(No.)
345.     Will the NCAA Change How It Conducts Business and Either Pay Its Players or Make It Easier For the Players To Emphasize the "Student" In "Student-Athlete"?
(No.)
344.     Even After the Sexual Abuse of Children at Penn State, the Louisville Hooker Scandal, the Rape Culture at Baylor, and the Underbelly of the NCAA That the FBI and Prosecutors Uncovered?
(Well, let us think about it for a second . . . No. And that's only about 5% of the list.)
343.     What Percentage of American Sports Fans Will Know the Rules of Cricket By the End of 2018?
(2.7%, up from 2.6% last year.)
342.     Did You Just Make Up That Stat For How Many Americans Know the Rules of Cricket?
(No! It's in the Geneva Convention! Gosh!)
341.     For Those of Us Who Don't Watch College Basketball Until March Madness, What's the Name We Need to Know?
(Easiest question on this list. Trae Young of Oklahoma. Don't forget this name come NBA Draft time either.)
340.     Who Will Win March Madness in 2018?
(March Madness is always a crapshoot but we like the chalk this year. Michigan State.)
339.     And Speaking of the NBA Draft, Who Will Be the #1 Pick?
(See question number 342, in NBA GM's are smart that is.)
338.     What Will the Democrats Center Their 2018 Campaigns Around?
(Not being Donald Trump or supporting Donald Trump.)
337.     That's It? No policies?
(No. The Democrats have yet to show the ability to unite around anything, except for not liking Donald Trump and the GOP.)
336.     What Does That Mean For the Democrats Moving Forward?
(It means that they'll win in the interim with the anti-Trump strategy and then get nothing done when they get into office. That's unless the Berniecrats show an ability to compromise and the old hands start listening to the electorate. Until then, the Democrats are stuck with the left wing version of the Tea Party putting a road block up before things even get started.)
335.     What About Single Payer, For Example?
(If the Democrats want to get behind single payer then they have to start selling the American public on it.)
334.     But They Have! Medicare For All Is Something We're Hearing More and More. It's Gaining Momentum.
(True. And how exactly will we pay for it?)
333.      Ohh. We Have to Say How We're Going to Pay For Things?
(Yes. Unless you want to be the GOP and say things like "the tax cut will pay for itself." If the Democrats want single payer then they need to sell the American public on tax raises to pay for it. Otherwise, it's not happening.)
332.     Will Kevin Durant Haters Have Anything to Be Happy About After Golden State Wins Another NBA Championship?
(Yes. He will forever be the guy who had this done to him by Larry Nance, Jr. on the night of Kobe's jersey retirement.)
331.     Will We Get Canelo vs. Triple G II on Cinco de Mayo?
(Yes.)
330.     Who Will Win?
(Triple G by unanimous decision.)
329.     What Will Be the Next Fight that Boxing Fans Should Clamor For?
(Vasyl Lomachenko vs. Terrence Crawford at a catch-weight.)
328.     Okay, But We Know That Won't Happen Given the Weight Discrepancy.
(Fine, Terrence Crawford vs. Errol Spence Jr.)
327.     Will Anthony Joshua Dominate the Heavyweight Division Like Wladimir Klitschko Did?
(No. Klitschko was a defensive fighter who wore opponents down. Joshua fights a more fan-friendly style, but that leaves him far more susceptible to a KO.)
326.     Is the GOP Tax Cut Going To Work?
(Yes. But not in the way you're likely asking.)
325.     How Will the GOP Tax Cut Be a Benefit Then?
(For the GOP. Everyone's taxes in non-blue states like California will go down, for now. People nowadays don't look at long term things like adding $1.5 trillion to the debt. We'll pay for this tax cut that only really benefits uber-rich people and corporations down the line. By the time we're paying for it, the GOP and Fox News will find a way to blame Hillary Clinton or Barack Obama most likely.)
324.     They're Going to Go After Medicare and Social Security Aren't They?
(To quote Sarah Palin, you betcha!)
323.     Why Medicare If Everyone Loves It?
(Here's one area where the GOP isn't completely mistaken or lying. In 1966 when Medicare came into our lives, the average life expectancy in the U.S. was just over 70. Now, it's just under 79. How can we afford the same service for an extra almost nine years of people's lives without making adjustments? We either have to raise taxes or make cuts. Doing nothing is not an option.)
322.     Will 2018 Be the Year When MLB Managers Finally Can Refrain From Wearing Baseball Uniforms On the Bench?
(No.)
321.     But If Stan Van Gundy Can Wear Mock Turtlenecks and Gregg Popovich Can Wear a Suit With No Tie, Why Do We Have to See Rod Gardenhire In a Skin-Tight Full MLB Uniform?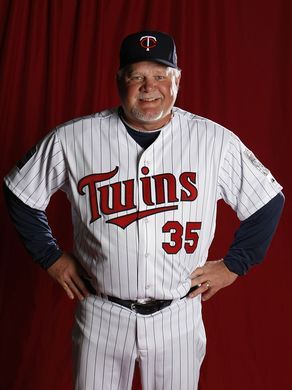 (No idea.)
320.     Will the GOP Leadership Turn On Trump?
(No. We used to think they would once the tax bill passed but too many GOP members of Congress are just too scared of getting primaried by Tea Party voters who love Trump.)
319.     Who Will Win the NBA's Rookie of the Year?
(This seemed like a lock with Ben Simmons running away with it early. However, he's still overshadowed by Joel Embiid and the 76ers will sit him for fear of injury as they do with Embiid. Watch out for Dennis Smith Jr.)
318.     Who Will Win the NBA MVP?
(We gave you Giannis Antetokounmpo as our dark horse before the year. We still like him even with Harden going off because with CP3 back, Paul's leadership will take some shine off of Harden.)
317.     Who Will Deserve the NBA MVP?
(LeBron James. He won't win because anything less than a 30/10/10 season line and people will just see it as a ho hum season for LeBron, despite how ridiculous he is.)
316.     Can Robert Mueller Hurry Up and Get This Crook and His Cronies Occupying the White House Out of There Already?
(Calm down. Mueller has assembled a dream team of prosecutors and it takes time to put together a slam-dunk case of  this magnitude. You know that Trump and his state-run television channel a.k.a. Fox News will be ready to fight when the indictments come down.)
315.     Dave Chappelle Did a Special So Is There Any Chance that The Chappelle Show Comes Back?
(What do you think we wished for in 2018 when we blew out the candles?)
314.     You Blew Out Candles and Made a Wish On New Year's Eve?
(Yes . . . No . . . What is this the Spanish Inquisition? Just keep reading the list and say thank you.)
313.     What Will Those "Republicans With a Conscience" Do In 2018?
(If Jeff Flake hasn't already started a PAC to run for President, we'd be shocked.)
312.     What About Susan Collins?
(Senator Collins will lose her Maine seat and that will be the end of that. Hope you enjoy your tax cut Senator!)
311.     I Know We Already Asked This, But Will Trump and the GOP Stop Blaming Everything on Hillary Clinton In 2018?
(It's 10:00 a.m. Stop drinking!)
310.     Will They At Least Stop Blaming Everything on President Obama?
(Yes. 2018 will be the year that the GOP and Trump stop blaming Obama for everything.)
309.     Really?! 
(No. PUT DOWN THE ALCOHOL.)
308.     Will Novak Djokovic Recover From Injury and Return to Form?
(Maybe by late 2018, but it's not looking good thus far.)
307.     How About Serena Williams? Will She Return to Form Following the Birth of Her Child? 
(Is that a real question? Of course she will. What, women can't have children and then go back to work at full strength?)
306.     No, We Didn't Mean It Like That . . .
(Sure. How about you stop talking for a second and move on to a new topic?)
305.     Fine. Who Will Face Off For the College Football National Championship?
Georgia and Alabama.
304.     Really? The SEC Still Reigns Supreme?
(Absolutely.)
303.     And Who Wins That Matchup?
(Alabama.)
302.     Any Semblance of Doubt In Those Picks?
(Yes. Clemson's front line has NFL talent and could make Alabama's night a rough one. But Alabama still pulls it off, especially with this much time to prepare. Plus, following last year's last second loss to Clemson in the championship game, you know Alabama will be hungry.)
301.     2018 Is Going to Be Better Than 2017, Right?
(You'll have to read on to Parts II, III, and IV to find out. That's what we call a tease in the media business. At least that's what we learned from listening to The Dan Patrick Show in the morning.)
*Correction: Disney did not acquire Fox News, Fox Business, or Fox Sports in the deal. Thank you to reader, Michael Sneag, for alerting us to this error. Therefore, it's just Fox that still deserves our ire for being the Trump Administration's mouthpiece.